Salamanca is one of the regions that boasts the greatest bullfighting tradition in Spain. Its countryside is considered the land of bulls and, furthermore, it has been the cradle from which great matadors, such as El Viti, Julio Robles and El Niño de la Capea, among others, have emerged. Due to all of these factors, Salamanca experiences La Fiesta, the bullfight, unlike any other region, thanks to the popularity that bullfighting has had in the capital for many centuries.
The festival of La Virgen de la Vega is the foremost example of the bullfighting celebrations that occur in Salamanca. In fact, its roots can be traced back to the livestock fairs that were held in the city centuries ago.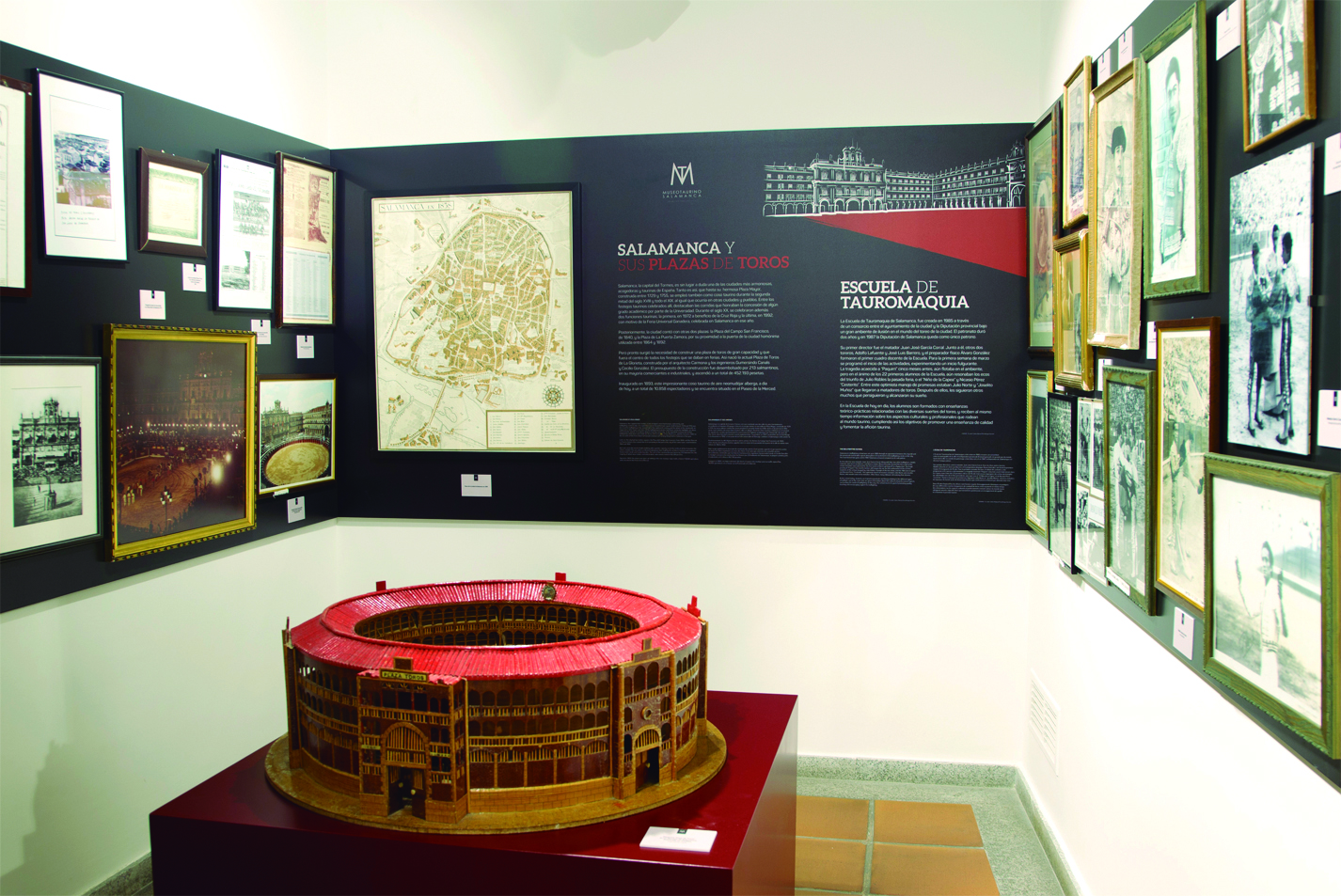 Each September, the best current matadors gather in La Glorieta, Salamanca's famed bullfighting ring. Inaugurated in 1893, this striking arena of Neomudejar architecture seats a total of 10,858 spectators and is located on the street named Paseo de la Merced.
The Salamanca Bullfighting School was created in 1985. Here, students are instructed both theoretically and practically on the different bullfighting styles and simultaneously receive information concerning the cultural and professional aspects surrounding the world of bullfighting. In doing so, the institution meets the objectives of promoting a quality educational experience and encouraging a passion for bullfighting.